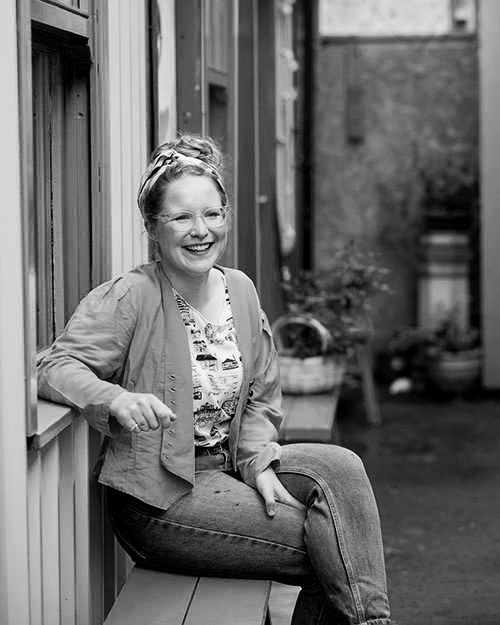 I felt I had achieved my business goals but not the balanced life within that business. Lots of 'shoulds' ringing in my ears with guilt of taking time off. I listened to the One Girl Band podcast and heard Lola say, 'just do nothing today, thats ok' then heard she moved to Glasgow. That the business coach I wanted!
I discovered that most of the time, its just myself that is creating those 'shoulds'. I feel strong now in seeing the opportunities that are real for me and not for others. I have made space in the business I created, now running it rather than vice versa. I'm now working 3-4 days a week rather than guiltily working all the time. The time off is feeding creativity and vitality back into the business. I also learnt that simply opening the door to my shop is pushing and building my business forward. With that perspective, I saw how much I do every day that builds my business. Before I'd just say what I wasn't doing.
It's so great to get perspective on the way you are working within a business. Simply talking to a like-minded person gives you that. Never mind the great things she suggests. As simple as take a regular lunch break. It's nice having someone enforce that on you with an understanding of burnout- it's not a push push push go go go approach, it won't push you over the edge. However, you will have a great wee cheerleader every step of the way.
After listening to the One Girl Band podcast, it really resonated with me and I wanted to get in touch with Lola to see if we could work well together. After an initial chat, I knew that her coaching style and approach to business really worked for me and it encouraged me to realise that I deserved to make a living doing what I love.
Working with Lola has given me a huge confidence boost, not only in my work but in myself and my abilities. I think this has been the most exciting part - I have learnt a lot about myself and how I can fit into a self-employed world. I have learnt about juggling and balancing my time and making time for myself to work on what I love. It has given me the confidence to realise my potential and also pointed out areas in which I can continue to improve and make an impact on my small business. In the time I have spent working with Lola, I have re-launched my business and designed a whole new range of paper products - this is something I don't think I could have achieved in such a small space of time if it wasn't for Lola's input and guidance.
Lola's coaching style has been perfect for me - there have been many, many questions I have put to Lola and she has always answered them from experience and in a really positive way. I love the way Lola isn't too pushy in her coaching style, all decisions about your business are ultimately yours but Lola has a great ability to encourage and support big decisions that are made together along the way. I have never felt that Lola has tried to be too stuffy in her approach to business and it makes the experience so much more honest and supportive. I always really looked forward to our sessions as they allowed me to talk about fears and frustrations of having a small business and a full time job, but also knew I was talking to someone that would always understand and always find the best solution.
"Thank you so much for my Power Session-- I came away feeling inspired and motivated, and I now feel confident to make some big decisions moving forward!"
"I needed a bit of direction, help setting goals and tips on how to schedule my time more efficiently.
It's like having a cheerleader that understands all the parts of running a business. Lola really 'gets it' and knows how to guide you to plan and fulfil your goals. For solo workers - it's a great boost and has definitely got me excited about what I can do with my business in 2018."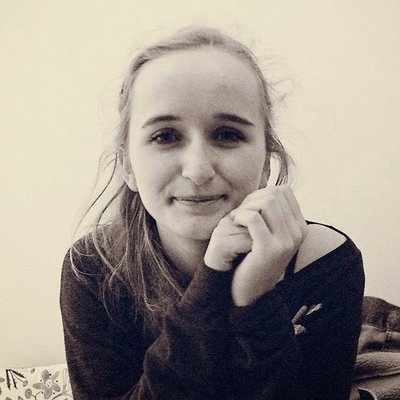 "I hired Lola because I wanted to incentivise myself to think seriously about marketing and where I want my project to go next. She was wicked at asking the right questions to prompt me to really think about my business' focus. I really identified with Lola, think she's doing an awesome job with her own businesses (massively leading by example!) and I'm taking crafting my brand more seriously since meeting her. Her coaching style is personable, relatable and thought-provoking. If you're thinking of hiring Lola, I'd say DO IT. It's so helpful to get an external perspective, especially one that is smart, warm and kind. Which is what you will get with Lola. I'm really pleased I went ahead and booked!"
"I have discovered exactly who I want to work with, a clear direction. I learned I really need to set boundaries and be realistic in my routine and create a routine with purpose that gets all aspects of my business done! Lola's approach is really friendly, relaxed. She's really easy to talk to and you feel she is really listening and understands and you don't feel stupid.
I would recommend working with Lola as she gives sound advice that is actionable; it's like talking to a friend as you feel she actually cares. It was great to have someone else to talk to about my business who actually understands, after my power session I felt excited about my business again and what I could achieve. I started working on the actions she suggested straight away!"
"I booked a Power Session with Lola as I felt I was at a crossroads of which direction to take my business next. I've discovered better ways to manage time, organisation skills and other ways that help me use my time more efficiently. Lola helped me set clear goals and ways to progress with my business in new directions, helped to inspire me and look at things with fresh eyes. If anyone is looking for a friendly and creative lady to bounce ideas off of Lola is your girl. After speaking with Lola I felt refreshed and inspired to get out there and approach my new goals and ideas. If your stuck in any kind of business rut you are sure to come away inspired!"
"After receiving emails and listening to podcasts that seemed to be written just for me at the perfect time, I decided to book. I was feeling lost with my business and looking for a way to get the creative juices flowing again. Lola's expertise gave me great confidence in her and I wasn't disappointed when we met for my power session. She showed me that my business is simpler than I was making it. That I need to look at other ways of using social media. Lots of new tools to help me plan and make life so much easier and use my time more effectively. She's real, genuine, experience-based, fun, funny, relaxed, clear, supportive, safe.
Lola is an angel who will make your mind clearer than you thought was possible and inspire and reignite you. She will get straight to the centre of what you need, organise you and give you tools and advice that will help and excite you to inject that joy back into your creativity again."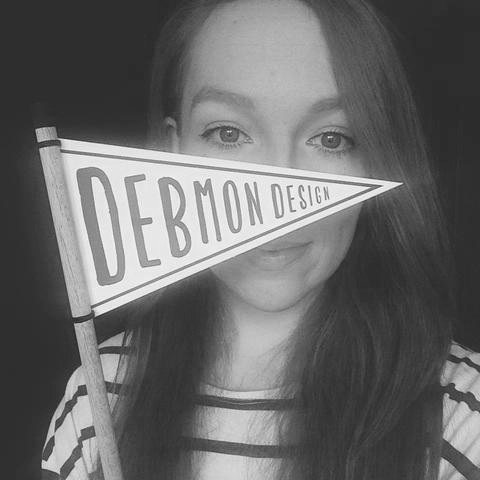 "I was feeling quite stuck & indecisive about my business and I felt Lola could help re-focusing me. I'm definitely more focused and ready to charge forward with my business. I now know what I need to just sit down and get done before I consider anything else. Lola's coaching style is very friendly and personable. She makes you feel that she really cares and is there to support you. She uses her knowledge and personal experience to help guide you through how to move forward and feel better. She knows what she's talking about as she's done it. She's super helpful and supportive. I'd also recommend you give her podcast a listen to get a taste of how she operates."
"I was unsure of what steps to take next in my small business. I follow Lola on Instagram and from what I've read I value Lola's point of view and advice. With the help of Lola, I've discovered that I shouldn't doubt myself, I really need to build up my confidence and stop comparing myself to others. More doing and less procrastinating. After speaking with Lola I feel more focused and I have definitive targets and goals, something that I found hard to stick to before. Lola puts you straight at ease and is so understanding. It's easy to open up to her and discuss the nitty-gritty stuff that's holding you back. If you want a kick up the arse and to address some goals, Lola will give you that little push to get you going. Her advice is down to earth, realistic and reassuring."
"I felt at a real crossroads in my career and needed some guidance on how best to move forward. Lola's story really resonated with me and it felt like a good match! I work a day job, have my own business and do freelance work as well. Lots going on! I am not quite in a position to leave the day job yet, however I knew I needed to find a way to balance everything until I could resign. I knew I needed a plan but was quite exhausted and needed an outside perspective from someone who understands what I am trying to achieve to, firstly, put this plan together and, secondly, guide me on how to action it. It made a big difference and felt very reassuring to speak to someone who wholeheartedly believes that work life balance is possible, that you can do work you enjoy and support yourself in doing so. Lola taught me some really helpful tools in setting your intentions and goals, and how to keep your big vision in mind throughout the journey. She has shown me a really helpful framework in how to break your goals down so the road ahead of you doesn't seem overwhelming or insurmountable. Lola is so friendly and easy to talk to. She is really supportive and I felt like I could be honest about what I was struggling with. I think that for this process to be the most effective you have to be prepared to be vulnerable and share what your obstacles are, and I think Lola was great at creating a space in which I felt comfortable to do that. She was well informed about the issues I am facing and had insightful and practical solutions to help me get unstuck. I feel that Lola truly wants to see others succeed and was very generous with offering resources that are going to help so much in building my own business. I think Lola just gets it and because of that it felt like I didn't have to spend time convincing her that what I was trying to do wasn't that crazy and we could get down to the specifics of how to take action and make it happen. You sometimes need an outside perspective to guide you, and Lola has definitely done this for me."
Anon (until she leaves her day job!)