I've been in the exact same spot you're in right now.
You're feeling overwhelmed, stressed, exhausted.
Like that dream you have isn't going to become reality -- no matter how hard you work.
Your confidence and self belief is at an all time low and it's been hard dealing with it all on your own. You need support, accountability and someone cheering you on from the sidelines.
Have you reached a plateau in your life or business and are left wondering what's next?
Maybe, deep down, you know you're still hiding your true self; your purpose, your passion, the reason you were put on this earth. You've lost your confidence & clarity about what you really want. You're wondering whether it's really possible for you.
Do you have a big dream for a business but you just can't seem to get it off the ground?
Maybe subconsciously you're even blocking your success; you're scared of how big it could get or what your friends or family will think. Maybe you are wondering whether you've really got what it takes (spoiler- you do!).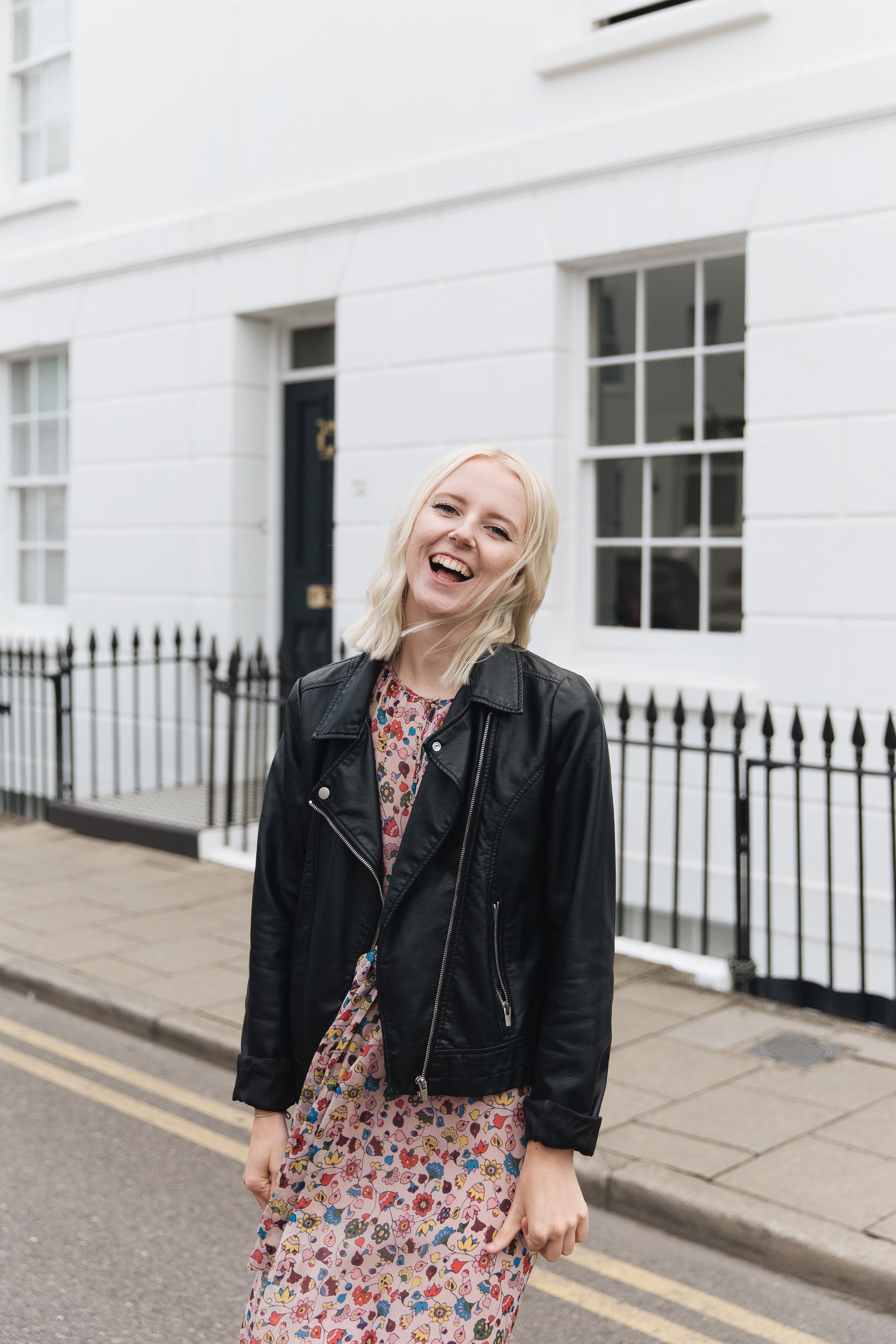 I help female entrepreneurs who want to start a creative business, or want to get to the next level of their journey as a business owner.
The ones who crave more: More clarity, more focus, more joy, more abundance, more security, more confidence, more self belief and love. The ones who have been told time and time again, either by past experiences, outside influences or themselves, that the dream they have is just that- a dream, not reality.
I want to help you build a sustainable and consistent brand by giving you the tools and resources needed to do so whilst still looking after yourself. I want you to live the life that you deserve and desire and to show you just how capable you are of doing so.
I'll help you get clear on who you are, what you want from being your own boss and where you're heading. I create space for people to see their brilliance, creativity, vulnerability and capabilities -- to explore what's possible and get you craving more from your creative life.
I'll help show you that you don't need to hustle every single day to be worthy. Instead, you can live with intention and balance through your routine and productivity in a way that works for you.
I'll help you find clarity, focus and purpose by guiding you to listen to your true self- not your inner critic. We'll work on getting specific on what your big vision is and your 'why'.
I'll help you see that you're capable of reaching your version of success by developing your confidence, shifting your mindset around success, joy and abundance and giving you the tools to get out of their your way and start making it happen.
packages
'magnet for success' package
Are you struggling to move forward in your business or even get started in the first place? Do you want to get 100% focused and find direction in your venture? Are you craving to live the life that you desire and deserve?
Over 6 months, we will work together to find ultimate clarity, purpose and growth within your business. With 12 sessions, we will have the opportunity to go deep and help find you pure joy and success in your brand.
The whole package is completely personalised to you and your brand so you know that you're getting the best advice and knowledge for you.
£1350
(payment plans available)
what you can expect from me and from coaching
As a coach but also as, y'know, a human being, all I ever want to do is show people just how capable they are of achieving amazing things. It may not seem like it right now but you hold all of the power to make your dreams a reality -- I'm here to help you get that power out from behind the curtain and into the daylight.
My promise to you is that I will always give my 100% in all of our sessions as long as you do too. Staying committed, open and eager is what will help you on this journey and will get you the best results possible.
We'll have some deep and meaningful conversations just as much as we'll have fun ones- I'm not about tough love or making you feel overwhelmed/intimidated. I'm here to be a support, not someone else you need to worry about judging you.
Coaching is not a 'fix' or to be used in replacement of therapy or counselling (this document from Starr Coaching is a pretty great summary of what coaching is). There is no magic wand I can swing to solve all of your problems. But it does promote a greater self-awareness and a fuller appreciation of our own situations and circumstances. Sometimes, we know our own answers and simply need support to implement our own solutions.